Special Events
(ages vary)
Queen Village & Bella Vista
Open Play Unplugged: Spring has Sprung with Mister John (10 mos – 5 yrs)
Queen Village: 500 Kenilworth St.
Wednesday, March 18, 2020
9:00 – 9:45AM
10:00 – 10:45AM
The days are getting longer and the sun is getting brighter…jois us for wiggles and giggles galore! Springtime is here and what better way to celebrate than with music and open play! Mister John will make you dance, while your little one plays. 
$20 per child; $15 for siblings; 20% off for members; Packages not accepted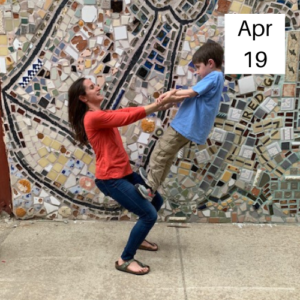 Family Acro Yoga w/ Dara (3+ yrs, parent participation required)
Queen Village: 500 Kenilworth St.
Sunday, April 19, 2020
3:30 – 5:00pm
Join us for an afternoon to celebrate family, unity, and connection through acro yoga! Dara Hoffman, a neighborhood yogi and mom will explore all things acro. Through playful fun and movement she hopes to share her love with you. We will end our time together with some light beverages and food.
$25 per child; $20 for members and siblings; free of charge for adults